Man-Pleasing Appetizers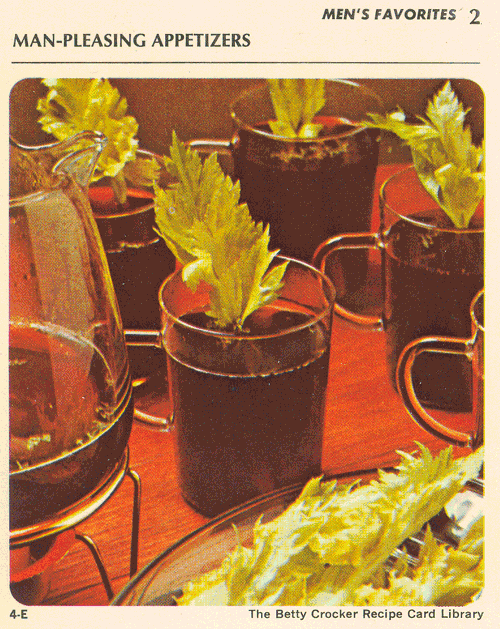 I once found something that looked very much like this in the back of my fridge. The item pictured is called Pow!
There is a second, more appealing recipe on the back of this card. Apparently, chicken livers wrapped in bacon does not photograph as well beef broth with a celery swizzle stick.
Maybe the celery should have been wrapped in bacon.