Fondue Equipment You Should Have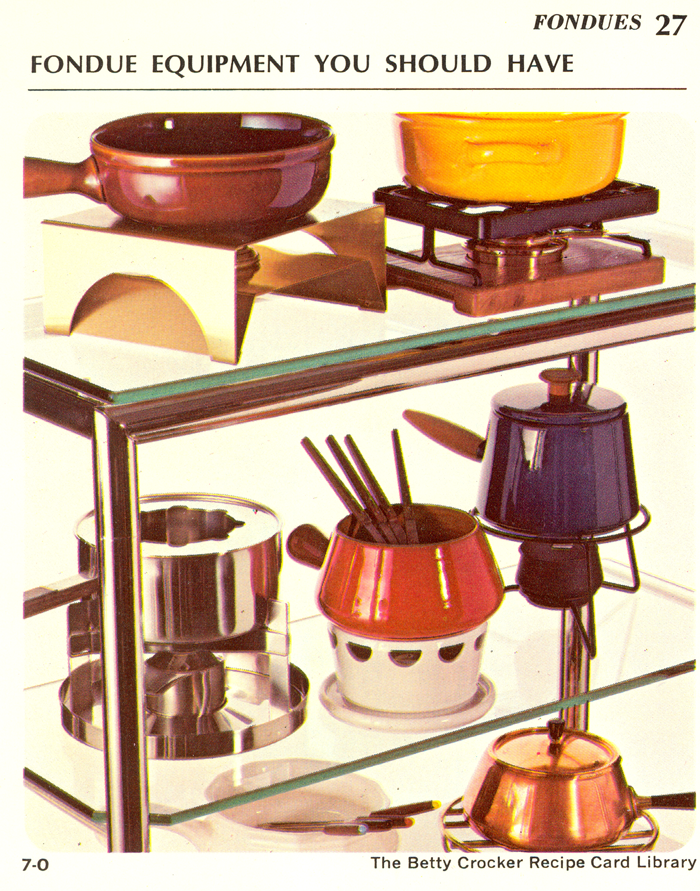 You have to be really into fondues and entertaining to justify owning all this equipment. You could become the "friend with the fondue equipment" that other friends can turn to for that occasion when they have a need for fondue equipment. Yes, we need to borrow your fondue pot but we're not inviting you to the party. We are throwing a small thank you party for our friend with a truck and friend that is good with computers.
Friend rankings:
With truck
Good with computers
Owns heavy duty power tools
"in the business"
Wine expert
Contractor
has vegetable garden
pet owner
good with kids
storehouse of trivia
athletic
antiques expert
art expert
bargain hunter
gourmet cook
Warren Buffet
weapons expert
older person with a breadth of experience (extra points if they were in the war)
can sew
mechanic
Friend with fondue equipment is ranked around 27.