North Pole Party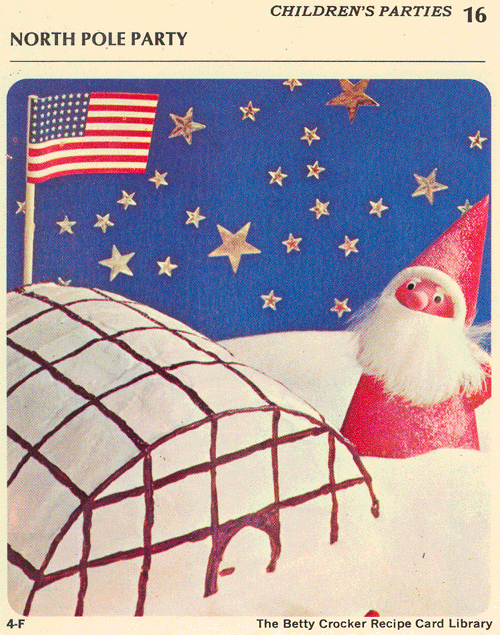 North Pole snow gnomes are American! That is not Santa Claus it is, according to the recipe card, a snow gnome; probably made out of those big ass gum drops that were only available in 1971.
For a winter birthday or the hottest day in the summer! Go on an around-the-house explorers' party, ending at the North Pole with box lunches, sugar snow, funny little gnomes and Igloo Cake.
Into each box lunch, tuck a whole carrot, an apple, a small chocolate bar for quick energy and at the last minute, 2 hot crusty fish sticks. Stories about penguins, polar bears and walruses will keep the children happy during lunch.
Penguins are southern hemisphere while polar bears are northern but the children won't care; they will be more concerned about making a quick exit from this lame ass party. The gnome on the card is funny but not little - it is a giant mutant snow gnome!