Train Party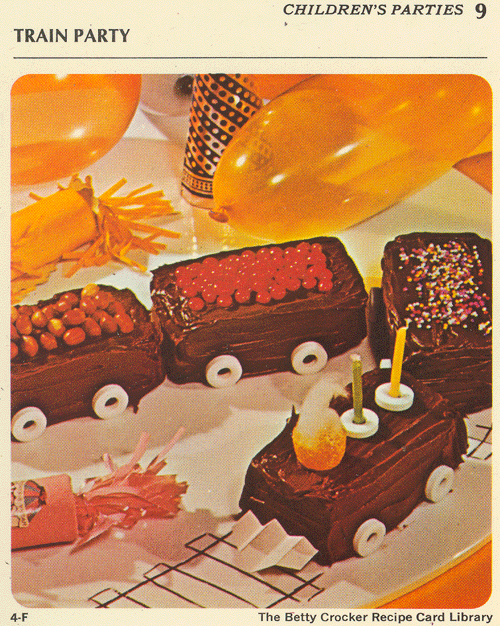 Who has time for this? Screw it - just get a cake from the grocery store.
I don't own a single loaf pan. This requires 6 and an extra 9x1-1/2 inch layer pan. The recipe has in parentheses - Use layer as desired. The cake mixes fill half of more than 6 loaf pans. Why not a 7 car train?
Where did they get those big ass gumdrops that appear in every recipe in this section?