Barbecued Country-Style Ribs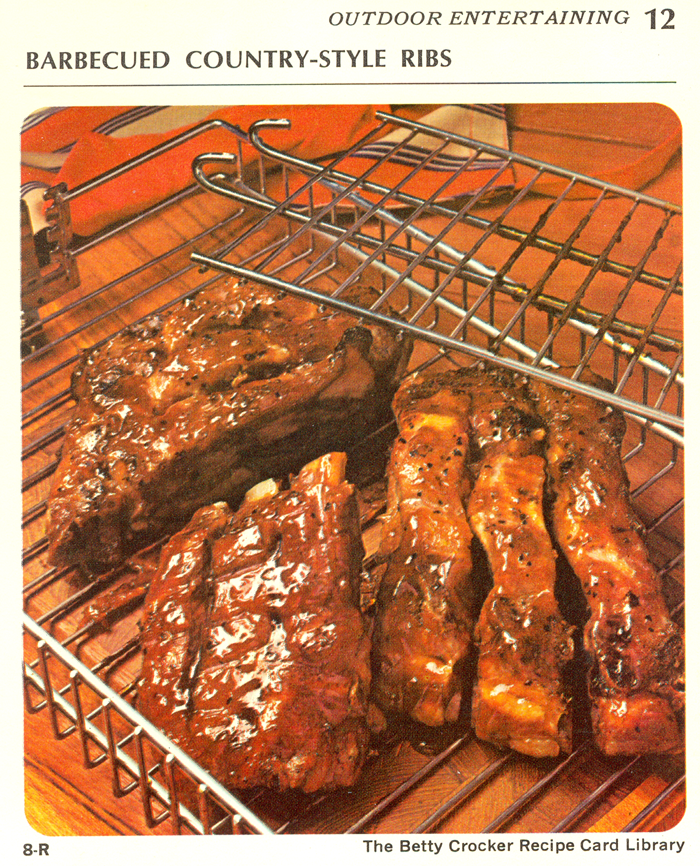 One of the few appealing recipes in the catalog.
The question is does the wire rack get cleaned immediately after cooking or wait at least 24 hours for the residue to get nice and hard? Betty Crocker just deals with the cooking; the cleaning is someone else's job.