Fun with Franks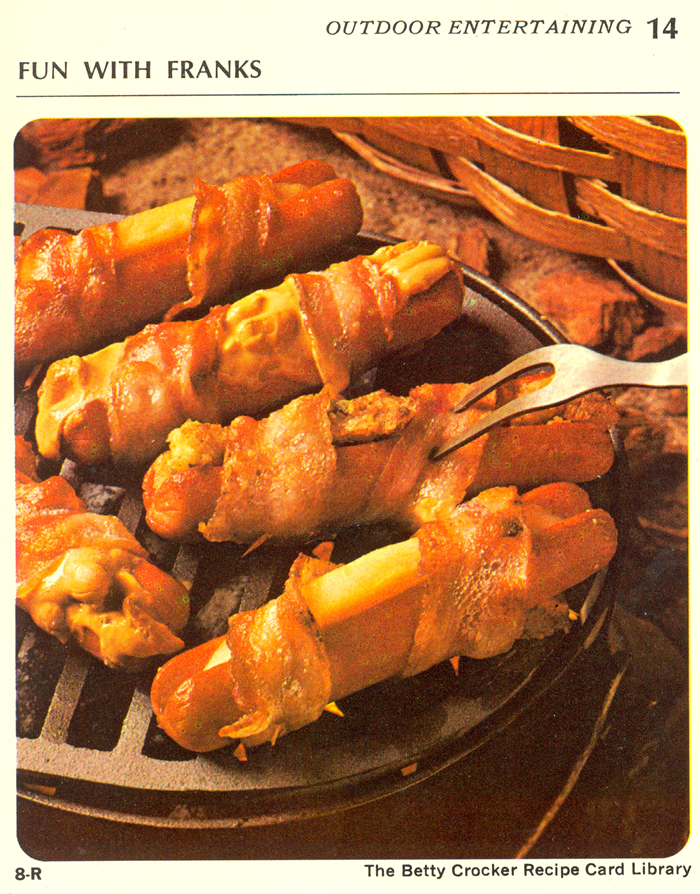 According to the back of this card what Betty Crocker means when she says "fun with franks" is stuffing random foodstuffs into a frank and then wrapping with bacon and throwing that stuff on the grill.
What would happen if you wrapped bacon around a kosher Hebrew National beef frank? New power source maybe?
Only 5 of the 31 images of the first page of a Google image search of fun with franks are hot dog related. I do not dare do another search in non-safe mode.