South of the Border Steak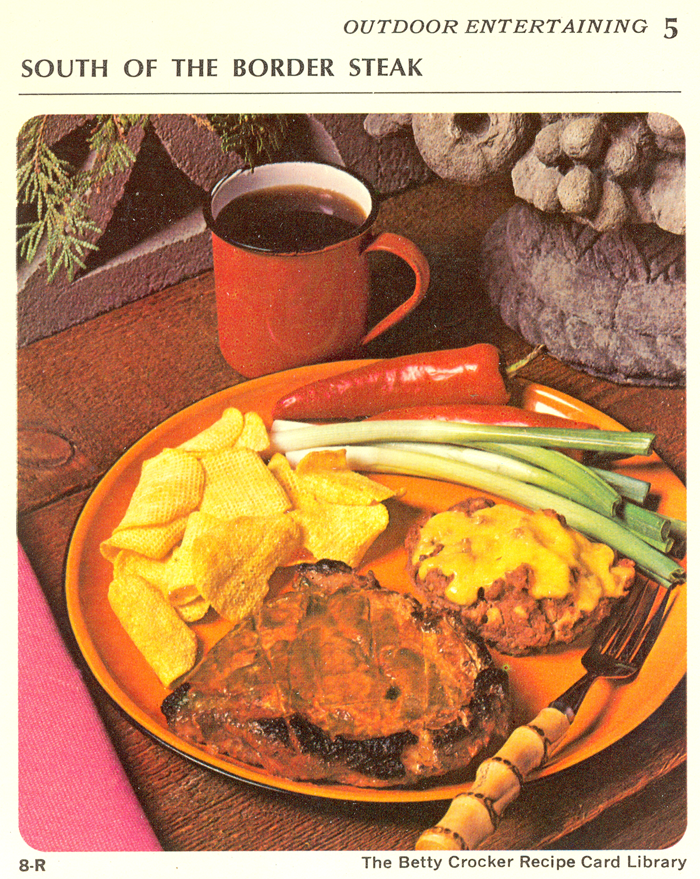 The blandest south of the border recipe ever. In 1971, a bit of red pepper sauce (1/8 teaspoon - be careful there, you might open up a pore) and some beans was all it took to be "South of the Border".
Potato chips? Really!? Fritos were available at the time.