Pork Chop Scallop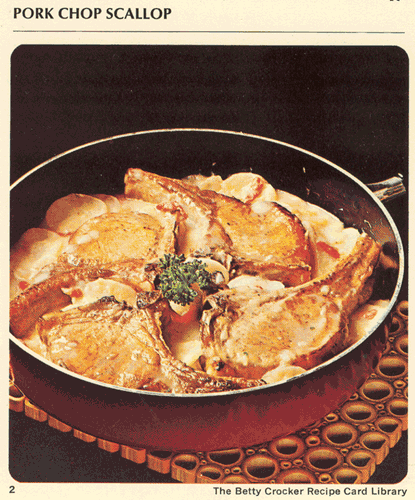 "Every Midwestern farmer still knows the worth of home-produced, sweetly tender pork chop and potato meals that stick to the ribs."
There are Tex-Mex restaurants, restaurants that serve Cajun cuisine, restaurants that feature food from California and the southwest, even restaurants that serve soul food and fried chicken. There are no restaurants that serve Midwestern cuisine. The above picture explains why.
Hey honey, let's go to that new Iowan restaurant that just opened!