Manhattan Clam Chowder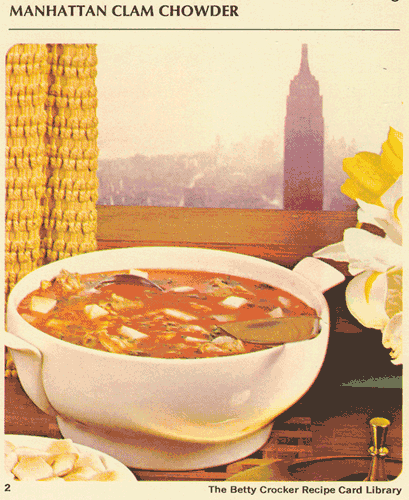 A nice smoggy picture of Manhattan in 1971. Manhattan chowder is made with tomatoes, New England chowder, its more famous cousin, is made with milk. In a section of recipes titled "American Classics", let's feature the lesser known, knock-off versions of the famous cuisine. What was the thought process?
It looks like we are serving communion wafers with our Manhattan Chowder. The flesh of Jesus Christ and Manhattan Chowder, a yummy combination. Hmmm... Jesus.