Chicken Salad in Melon Rings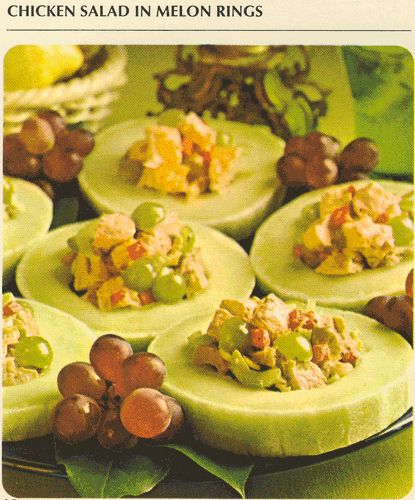 Nope, can't serve the Chicken Salad between two slices of bread like normal people. We have to get all creative and involve melons. It's all about the presentation. It looks like something from Star Trek.
Kirk: Oh no, Dr. McCoy you ate the Melonian ambassador!
McCoy: Damnit Jim, I'm a doctor not a chef!
Spock: Perhaps the situation could be salvaged if Dr. McCoy would simply vomit...
McCoy: Spock! I'm not Karen Carpenter!