Cucumber Cool Salads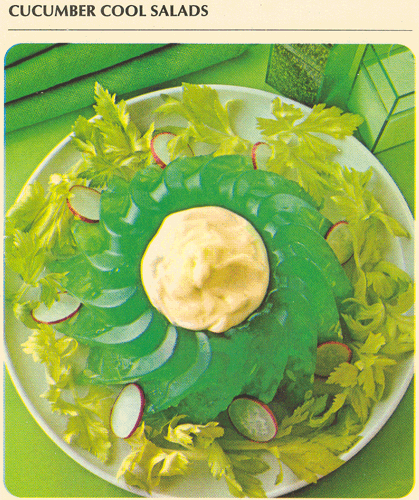 I read about a contemplative technique to do when outdoors that involved noting how many different shades of green that you see. This technique only works in a forest or any location with a decent number of green growing things. If you are in a place without green growing things you could attempt the exercise with above picture.
According to the recipe there are cucumbers, onions and celery imprisoned in the lime flavored gelatin mold. The white stuff in the middle is not identified.