Peachy Year 'Round Salads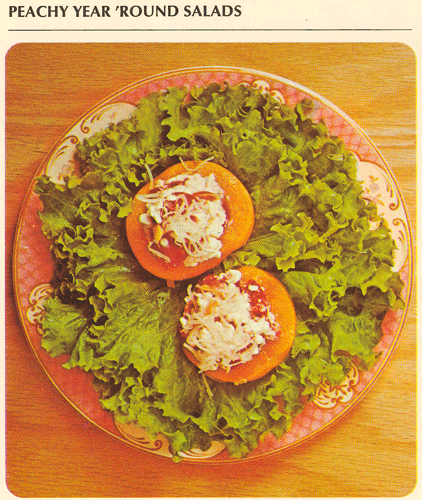 As I stare at this picture I feel the life draining from me. I just lose the will to write, to think, to live. I don't know why peaches on lettuce would have that effect on me. I feel my arms getting heavier and heavier. It is becoming more difficult to type. I can't go on........
My husband says it looks like the maw of the Doomsday machine from an old episode of Star Trek.