Chili-Chicken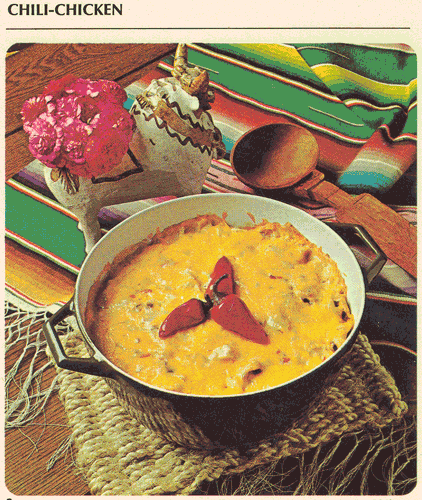 "Ample and colorful - perfect for a family celebration!"
It is noodles and chicken covered in cheese with some chili peppers added. For those who celebrate Lent, replace the chicken with tuna fish. Better yet, become an Unitarian-Universalist and skip the fish. Try it for 40 days and if you don't like it go back to your old religion.
The decor is a bit freaky. A hand painted bull with plastic flowers sticking out of its rear end.