Today at SEARS, the IMPORTANT looks in nightwear

Kimonos done for the first time in soft, warm, luxurious Wincama fleece. Wincama sounds like the name of a summer camp.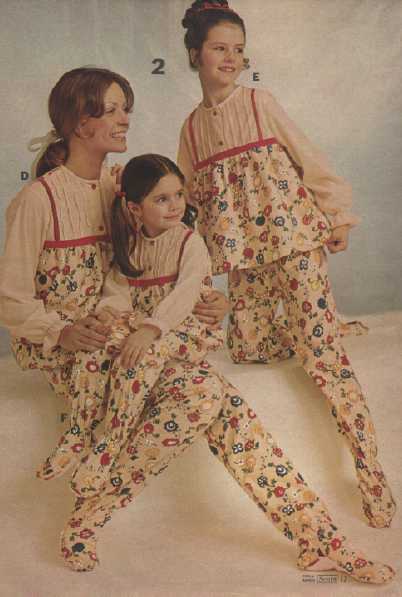 Those footed pajamas are too cute for an adult woman. The ingredients in these footed pajamas: 80% Estron acetate, 20% nylon. Fabric specially treated for maximum shrinkage of 2%. Too bad men's swim trunks are not treated with this magic potion.
Estron is the super computer that controls the vital functions on the planet of Amazonian Warrior Women.