Men's Coats

That is not Ringo Starr in the left picture. It is a Ringo knock-off.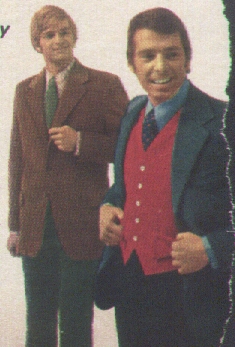 A fine example of the ruby-chested male in full display for the mating season. This male will attract lots of females.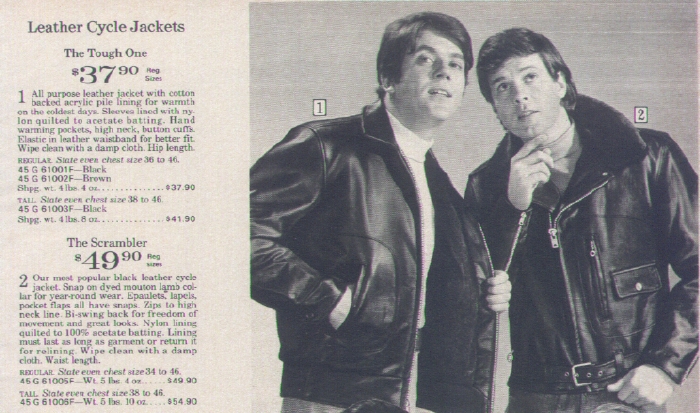 These guys are members of the motorcycle gang, Heck's Angels. Things got ugly at an Up With People show in 1975 when the Heck's Angels served as security. Another knock-off Beatle.

The big ass shades ruin an otherwise cool look. Why are the frames over the hair?

Model number 3 appears in this catalog a lot. I think I have seen him on television. It would ease my mind to find out who he is. A reader claims he is Edward Winter (Col. Flagg from MASH). Another reader speculates that he is Canadian actor Art Hindle.

Agent Y, you are to meet Agent Z on the slopes to pick up the microfilm. Agent Z will be wearing an extremely handsome rendition of the world's most popular coat, the classic trench coat, in polyester and cotton twill. Also Agent Z will be wearing large sunglasses with the side frames over his hair rather than under. Agent Z knows that you, Agent Y, will be wearing the Up-dated Trench Coat, a six button double breasted model in polyester and cotton oxford weave.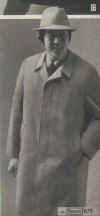 Agents Y and Z, be careful, because Agent Han of KAOS is also after the microfilm. He is wily, cunning and dangerous.