Today at Sears, the IMPORTANT Look of the Knit Pants Set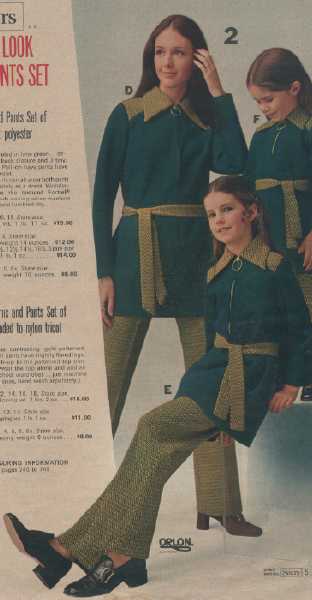 In a pullover Tunic and Pants Set of PERMA-PREST double knit polyester. Girls, chubby girls and little girls can all wear both parts together or wear the top separately as a dress.
Who shot the couch and made it a pants suit?