The 1971 Sears Catalog: Attack of the Clones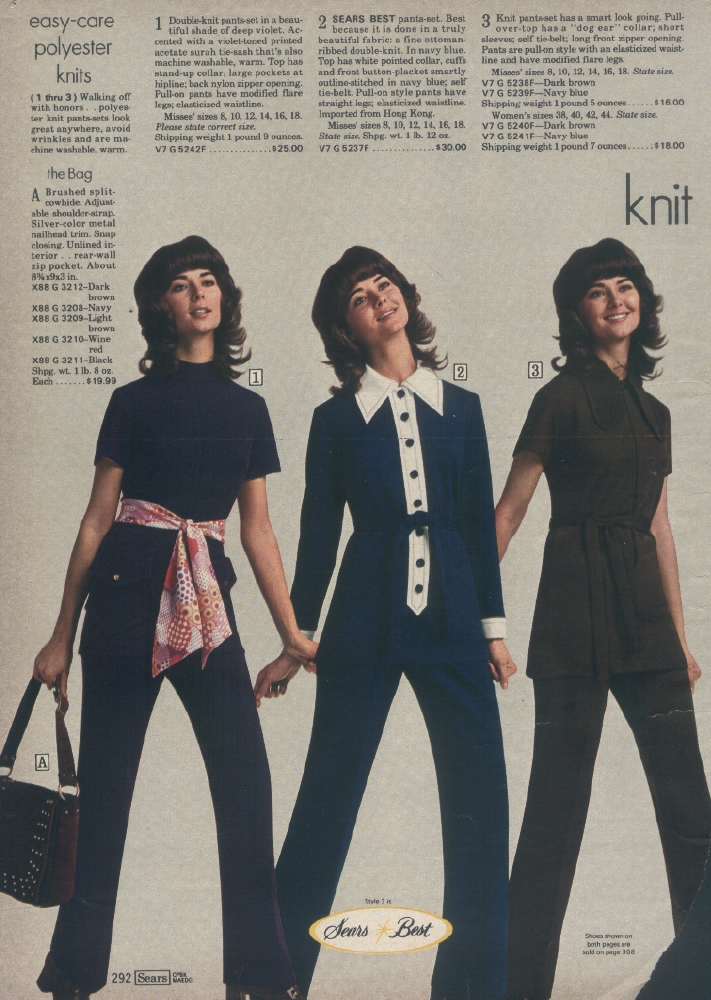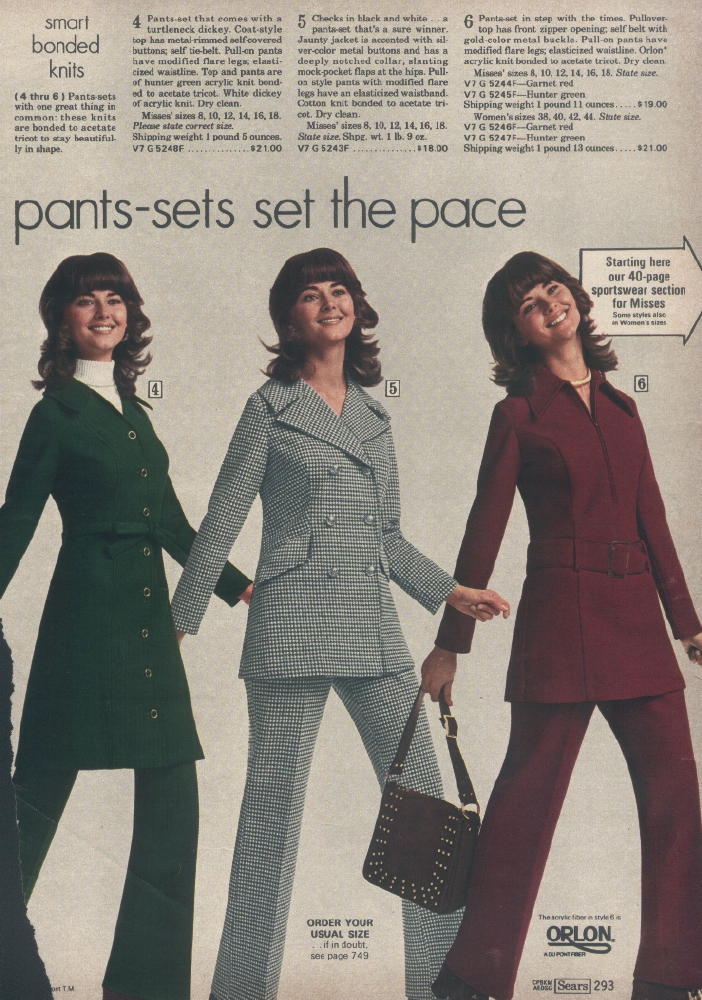 Knit pants-sets set the pace. All bonded to acetate tricot to stay beautifully in shape. Outfit number 4 is a fake turtleneck under a fake jacket.
Six slightly different facial expressions for each day of the week. From left to right: Monday, Tuesday, Wednesday, Thursday, Friday, Saturday - the smile gets broader as the week goes on. On Sunday, I assume she spends the day resting and washing the outfits.
The layering effect was accomplished by hand. This was before PhotoShop. In 1971 Intel introduced the microprocessor.