Boy's Clothes


Gangs did not always identify themselves with colors. Back in 1971 the gangs chose a "look". The Jets chose the "Mariner Look", while the Sharks preferred the "Updated Look". Most of the members of both gangs were killed in the big rumble of 1972 that was provoked when Tony committed the faux pas of wearing a Mariner shirt with Updated pants. From that day forward gangs decided to simplify with just colors.

The belted sweater is a major theme of the 1971 Sears catalog. Ironically, the designer responsible for this was strangled by a sweater belt.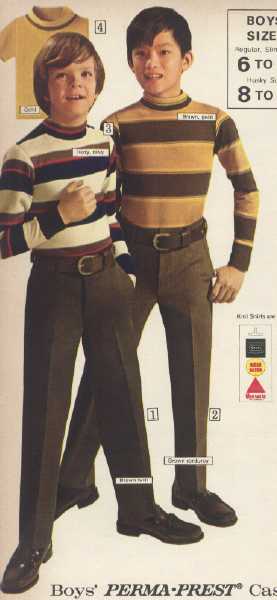 Asian Americans also shop at Sears. The minority count in the 1971 catalog: 4 Asians, 12 African Americans.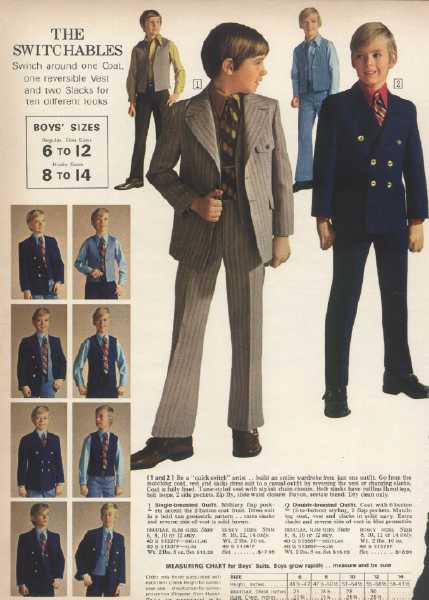 These suits have an almost James Bond look to them. They actually look pretty sharp. The blonde boy is a great model. The shoes with the big buckles really enhance the whole look. There was a glimmer of hope for the 1970's. Too bad natural fibers were forbidden.